Get The Expert Help You Need For The Tax Relief You Deserve.
What Is Tax Relief?
If you find yourself owing taxes to the IRS, know you are not alone. Millions of taxpayers have gone through this before and it is well known how ruthless the IRS can be. If you land in such a situation, don't despair- you can find tax relief. There are ways of coming to an agreement with the IRS to resolve your debt.
A trusted tax relief company can help you navigate through the laws and processes using strategies that have been proven. Our experienced professionals can help reduce your tax debt, assist you through tax audits, stop wage garnishments & bank levies, and in some cases, settle your debt for a lower amount than what is owed.
Why Us?
The IRS is the most powerful collection agency in the world and owing them money can be very intimidating. Taking on the IRS yourself can be extremely overwhelming and that's where we come in. Our experienced team analyzes each individual situation to determine the best course of action.
J&M Tax provides you with expert care and advice that will lead to reducing your tax burden. Our goal is to make sure that the process is as smooth as possible for each and every client with the best achievable results. Your peace of mind is our top priority.
---
Our Team
J&M Tax is an experienced tax resolution firm that is professionally equipped to handle any IRS or State tax issue. Our team is ready to answer any questions you have pertaining to any tax concerns. Our experience spans all areas including bank levies, garnishments, audits, liens, and any other tax debt issue.
---
Our Strength
Our team's core strength is resolving and reducing IRS or State tax debt. Our vast experience gives us the advantage of knowing the best moves while working with you directly to ensure that you have a complete understanding of the issue at hand.
---
Our Goal
At J&M Tax, our goal is to resolve each and every unique case using the strategy that works best for its situation. Our priority is to find the solution that works for you so that you can put your tax debt worries behind you. We are not satisfied until your tax issue is resolved and put to rest.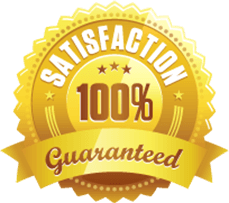 ---
-Our Client Testimonials-
Jane H.
I contact J&M Tax after listening to an ad on the radio. I owed back taxes and was in a mess with the IRS, with no end in sight. My experience with this company has been great! They are settling my back taxes, were successful in removing a ridiculous amount in late fees and penalties. God blessed me when I asked for help, he sent me J&M Tax.
Tony M.
I was skeptical at first when I called J&M Tax; I had spoken previously to a different "big name" tax debt company and had been promised that my tax debt would be reduced to near zero. Months went by and I got no results. That's when I decided to try J&M Tax. The tax professional I spoke with was incredibly knowledgeable and candid about my situation. He never exaggerated what he could do for me; he told me my options and did exactly what he said he would do. Six months later I've settled my $63,000 debt with the IRS for $4,300, and for the first time in my life I can open up my mail and pick up the phone without being scared. J&M Tax changed my life.
Connie B.
I cannot express how happy I was with J&M Tax! They are so nice, very professional, they work quickly and they did not make me feel like I was being rushed when I was expressing my situation. They really took the time to speak with you, discuss the best options for you and made me feel so comfortable with giving them all of my information. In the end, I referred 3 more people who also expressed how satisfied they were with the service. Whether your situation is complex or a quick file, J&M Tax is the place for you. I am so so so so so happy with the service. It feels good to be able to have your own tax consultant... one who has your best interest in mind at that! Thank you!!!!!