About J&M Tax & why we are the right choice for you.
---
The IRS is the most powerful collection agency in the world and owing them money can be very intimidating. Taking on the IRS yourself can be extremely overwhelming and that's where we come in. Our experienced team analyzes each individual situation to determine the best course of action.
---
J&M Tax provides you with expert care and advice that will lead to reducing your tax burden. Our goal is to make sure that the process is as smooth as possible for each and every client with the best achievable results. Your peace of mind is our top priority.
---
Have a question? Talk to an expert.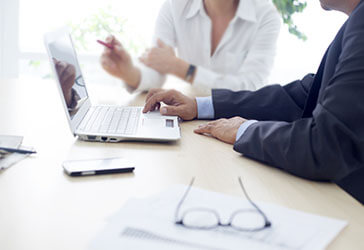 When calling our company you will be connected directly to a tax professional who will give you the time and attention that you deserve.
All of our licensed professionals have vast knowledge and experience in dealing with the IRS and all tax law issues. There are many ways to obtain tax relief and our dedicated team will analyze your case to determine the best route for you.
Services Include
Tax Negotiation & Settlement
Audit Representation
Criminal Tax Defense
Innocent Spouse Relief
and so much more...
Our team at J&M Tax consists of professional tax experts with many years of experience. We have dealt with virtually every tax issue and are confident that we can help resolve your tax burden.
The first step is a free consultation where we will review your case and discuss your best course of action. Next, we will establish communication with the IRS and review the different options and strategies that best fit your case. Our experienced team will then work to establish compliance with the IRS, protect you from collections, and get you the best results possible.
Our goal is to achieve the best resolution for every single case as quickly and smoothly as possible. We are not satisfied until your tax issue is resolved and put to rest.
---